Why tech giants are stepping up their involvement in renewables
Reading time: 3 min
The interest shown by Google, Amazon, Facebook, Apple and Microsoft in innovative electricity grids may well be about cultivating their reputation. But it's also about staking out positions in new markets.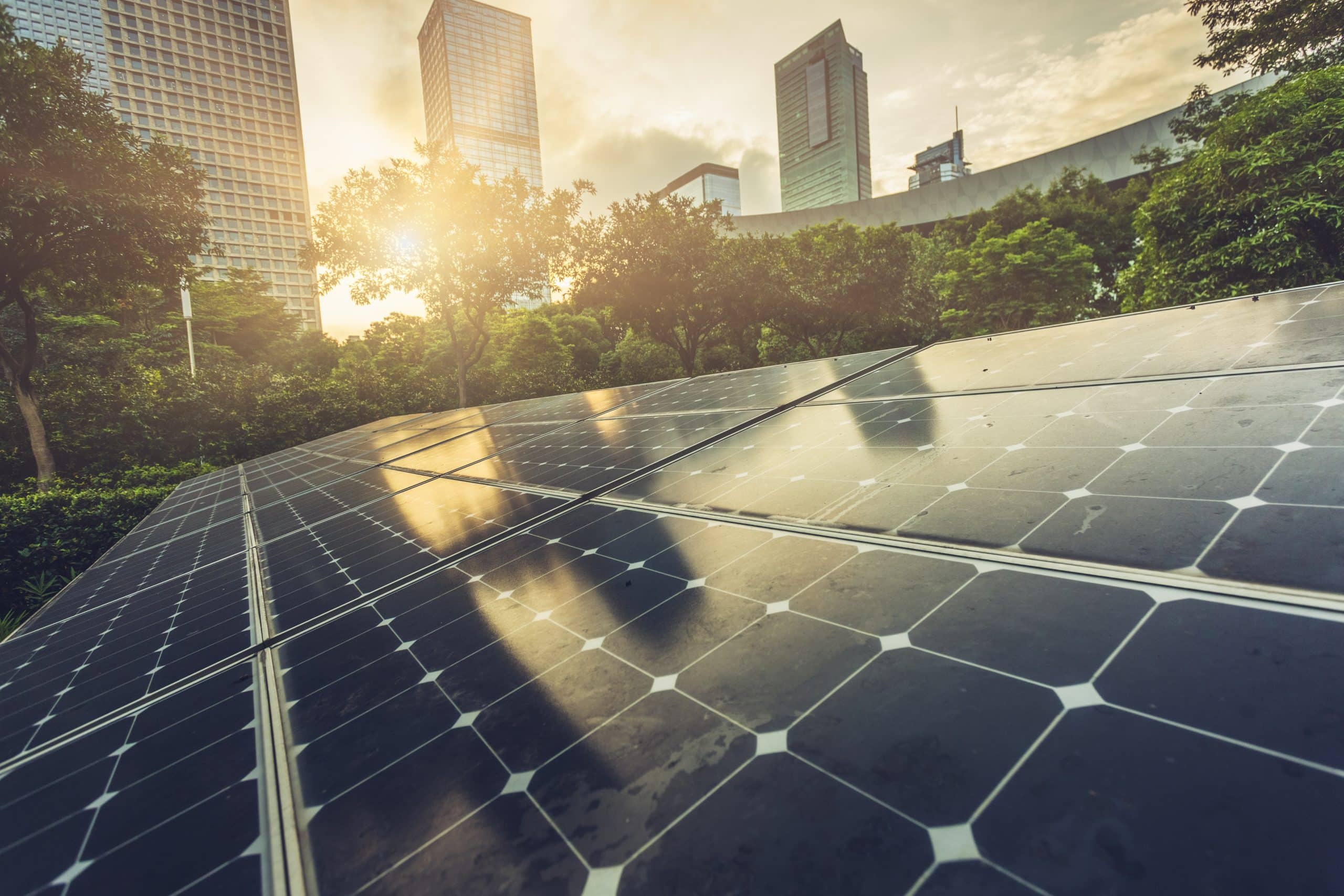 Facebook and Microsoft recently joined forces with an investment fund to launch the Microgrid Investment Accelerator (MIA), an initiative designed to mobilise $50 million by 2020 for research and development into new technologies in the microgrid sector.
Microgrids, where renewable energy is transmitted over small networks, are particularly suited to regions without access to electricity, especially in India, Indonesia, and East Africa. The MIA has two goals: to test innovative commercial solutions and to convince private investors to leverage capital into projects.
So why are firms like Facebook and Microsoft getting involved in this scheme to accelerate the transition to renewable energy when it is so far removed from their core business? According to Bloomberg, it's a way for tech giants to demonstrate corporate social responsibility while at the same time preparing for the opening of new markets.
Business and competitiveness
The interest shown by tech giants in clean energy is not new. Google set up its Google Energy subsidiary several years ago, and was granted authorisation to buy and sell energy in the wholesale market. Facebook has already partnered up with a network of wind farms in Iowa, and Microsoft has signed a similar contract in Texas. Moreover, Facebook, Apple, Microsoft, Google, and Amazon (or FAMGA) are members of RE100, a consortium that brings together large companies committed to 100% renewable energy.
As well as helping to lower emissions, renewables provide stable energy costs and increase competitiveness.
"Transitioning to renewables makes a lot of business sense: as well as helping to lower emissions, they provide stable energy costs and increase competitiveness," says Helen Clarkson, CEO of The Climate Group, which drives the RE100 initiative.
Microsoft and Facebook are also members of the Renewable Energy Buyers Alliance (REBA), which seeks to secure long-term power purchase agreements with suppliers of renewable energy by reducing their dependence on conventional energy utilities.
Not only are the FAMGA companies concerned with having guaranteed access to energy, but they must also pay attention to their reputation, which is now assessed by rating agencies based on the pollution generated by their business. Renewable energy microgrids provide a relevant response to this.
Especially as they could also represent a long-term investment for these global players, if Venkat Subramanian's hypothesis proves true. According to this Electrochemical Society and Washington Research Foundation expert, microgrids could pave the way for future energy distribution.
19/03/2018