Artificial intelligence set to break into factory environment
Reading time: 3 min
Artificial intelligence has a part to play in Industry 4.0, particularly in quality control, an area in which Actemium Toulouse Robotique is very active.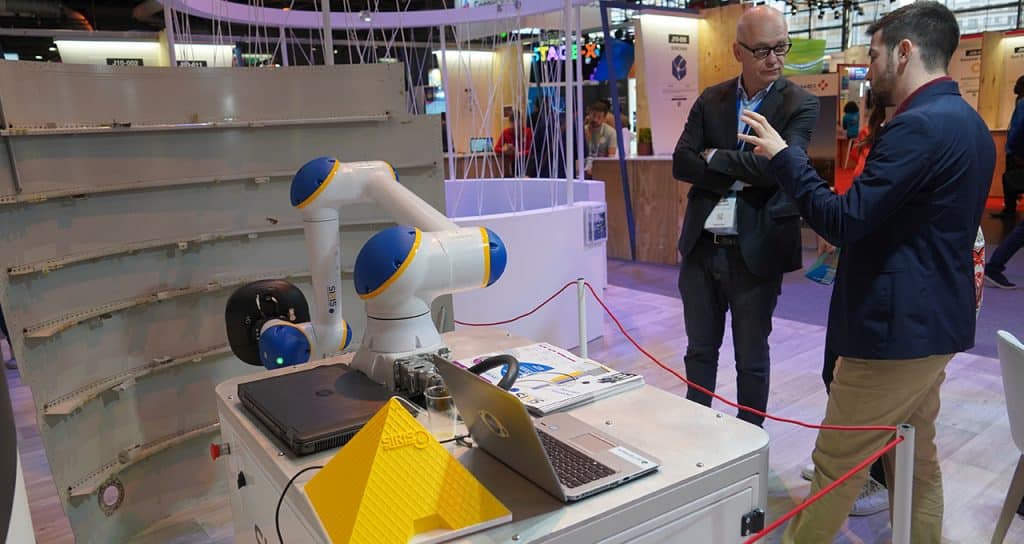 "Factories are AI's next frontier," says artificial intelligence guru Andrew Ng in Technology Review, the magazine published by the highly-reputed MIT. Although he doesn't specify how manufacturers will roll out artificial intelligence in their processes, Ng is focusing on one particular field of application: visual inspection of parts. His team at Landing.AI, the company he set up after managing AI at Baidu and Google, has developed an algorithm that identifies defects in electronic components and lenses by comparing various images.
Indeed, visual inspection and quality control are areas that have been opened up by Industry 4.0. In France, Actemium Toulouse Robotique has developed a solution for the aeronautics industry that compares a photograph of a part against an image of the digital master.
Manager of the Actemium Toulouse Robotique business unit, Jérémie Pedros, is closely following machine learning experiments but believes that such algorithms are not compatible with the drive to automate industrial processes. "Artificial intelligence cannot be deterministic as it involves decisions based on uncontrollable factors, whereas robots are very deterministic," he explains. However, he agrees that the issue of quality control addressed by Andrew Ng is relevant. "It's a major issue and one that has been central to Actemium Toulouse Robotique operations for 10 years", says Pedros.
Robotic inspections without programming
In the spring of 2018, Actemium and partner Diota launched an inspection solution that makes it possible to perform automated inspections, without programming, by means of a digital-based robotic inspection software suite developed by the start-up.
"Our clients want extremely robust processes to be in place for verifying assemblies prior to delivery"
The so-called SIRIS solution was presented at the Lahttps://www.technologyreview.com/s/609770/andrew-ng-says-factories-are-ais-next-frontier/al Virtual exhibition in April 2018 and at the Vivatech convention in May 2018, and already "several clients have expressed an interest in testing it," points out the Actemium business unit manager. "In the aeronautics and space sectors, our clients want extremely robust processes to be in place for verifying assemblies prior to delivery to the aircraft or satellite. SIRIS meets this requirement."
A distinctive feature of the system, continues Pedros, is that we compare an image of the real environment not with a photograph, as you see in many other solutions (some of which are based on artificial intelligence), but with the digital mock-up of the part or assembly.
"Our solution is unique. It links the reference to the digital mock-up and to a cobot, which can travel around the workshop performing assembly inspections," he stresses. Artificial intelligence may be set to break into the factory environment as Andrew Ng argues, but digital transformation is already well under way in it.
17/09/2018