Australia adopts smart lighting system
Reading time: 5 min
Omexom (VINCI Energies) won an ambitious Energy Performance Contract covering the entire territory of Canberra, the capital of Australia. After one year of operation, first results are in.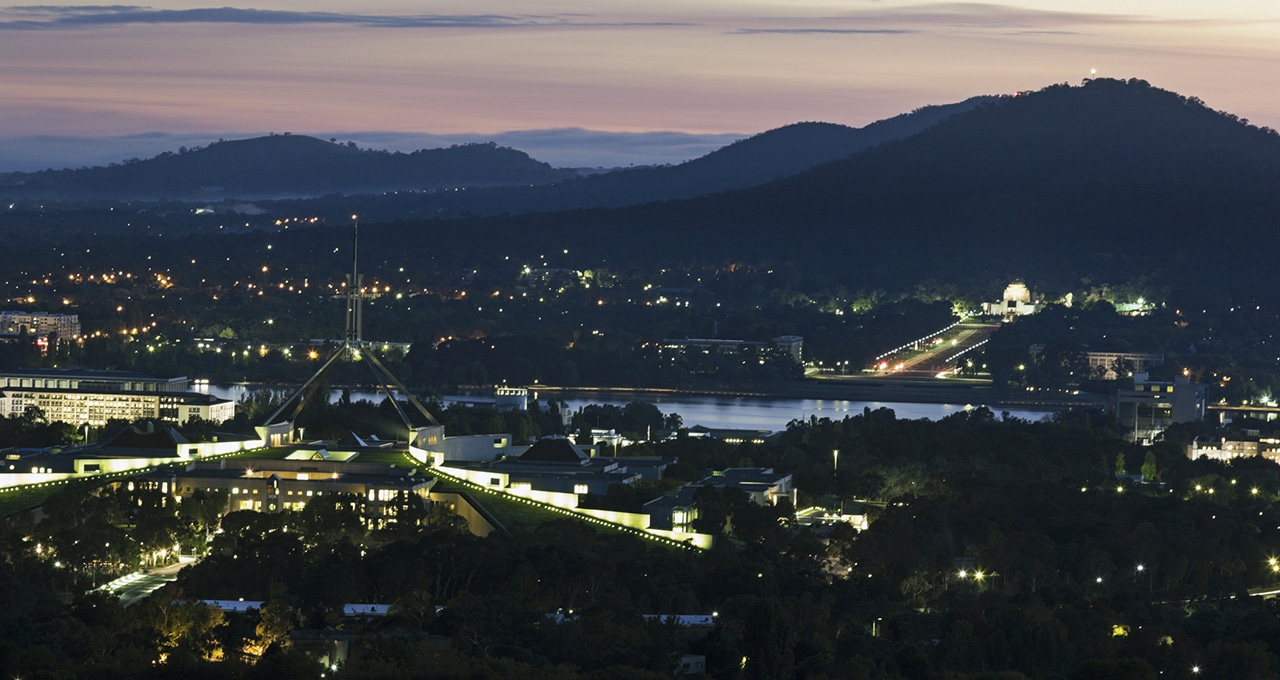 With its population of 425,000, Canberra is the smallest and most densely populated of Australia's 10 territories. It is also the one with the country's most ambitious smart lighting programme, implemented by Electrix (under the Omexom brand). The Australian Capital Territory (ACT) Government selected the Australian VINCI Energies subsidiary in 2017 as programme manager for the ambitious Energy Performance Contract (EPC).
One year after the start of rollout in May 2018, Alexis Tillie, Business Unit Manager at Omexom, says that progress on the solution is very encouraging. Nearly 50 people are working full-time on the project, and have already installed 9,000 smart solar cells (which make it possible to remotely control each individual streetlight) and 13,000 of the 50,000 LEDs that will ultimately be fitted in 75% of the city's 80,000 streetlights.
"This project aims to pave the way for a progressive, flexible rollout of smart city tools."
Renovation, operation and maintenance of this equipment are a key part of the performance contract covering maintenance and operation of several thousand kilometres of networks, and should enable the company to achieve the targets set in the EPC and in particular the 47% energy saving – a significant amount, given that public lighting accounts for nearly 40% of the ACT's overall electricity consumption.
Low consumption wireless network
"This project aims to reduce the territory's greenhouse gas emissions by 40% by 2020 and to achieve zero emissions by 2050," says Alexis Tillie. "It will also pave the way for progressive, flexible rollout of smart city tools." Alongside the streetlight replacement programme, a low-speed, low-consumption, low-speed wireless network is being installed to make the lighting smart and connect other equipment and sensors.
This rollout supports the ACT's goal of providing low-cost access to a network suitable for other public services, water and electricity distribution systems, project developers and academics.
Another innovative aspect of the project is the implementation of two maintenance and operational support tools developed by VINCI Energies in France to help the Omexom business in Australia achieve the ambitious contractual targets.
The first tool is CityApp, a maintenance and operational support tool. It combines a tablet application for technicians and a central web portal that analyses maintenance and asset data and assigns maintenance work. The solution improves the efficiency of maintenance processes and infrastructure management. "After one year in use in Canberra," says Alexis Tillie, "Up to 20 tablets have been connected to the solution every day between 4 a.m. and 10 p.m., and 30,000 maintenance call-outs have been logged in CityApp." The data collected will be very useful in improving maintenance processes.
Interfaced hypervisor
The second tool is the BIMCity hypervisor, interfaced with four operation support systems, which will support automation of information exchanges, reduce the time required, ensure data quality and updates and create a direct link to citizens. Here, again, BIM City is nearly 100% operational and its operation is consistent with expectations in terms of critical functions: "Automatic transfer of citizen inquiries and return of information and automatic alerts transferred by the CMS (expert system that manages smart LED streetlights). Automatic calculation of KPIs (key performance indicators) is in the final stages of development."
To support ACT's goal of using the performance contract to prepare implementation of the smart city, Omexom has opened an exhibition space in Canberra to display other services and applications that can be rolled out after the smart lighting system, with special attention to battery-operated sensors and a range of equipment (water and electricity meters, parking meters, etc.). The data collected can be made available and operational support systems based on BIMCity capabilities and expertise can be developed. Possible developments include "tools for optimising water and waste management and alert systems to call for rapid response (tilting lampposts, electrical faults, water leaks, gas leaks, etc.). Another major goal for ACT is improving traffic conditions, to be achieved via parking support tools, vehicle and people counters and itinerary trackers, which will be used for urban planning alongside the implementation of a "green wave" for bicycles," says Alexis Tillie. The "green wave" gets its name from the fact that it coordinates a sequence of traffic lights to ensure smooth bicycle traffic flow.
The exhibition space has a triple purpose: to confirm the extension capacity of the system backbone; to provide examples of different sensors; and to prompt the government to consolidate its global smart city project.
Text updated on 22/07/2019