Australia adopts smart lighting system
Reading time: 4 min
Electrix, a VINCI Energies subsidiary, has won an ambitious energy performance contract covering the area of Canberra, Australia's capital city.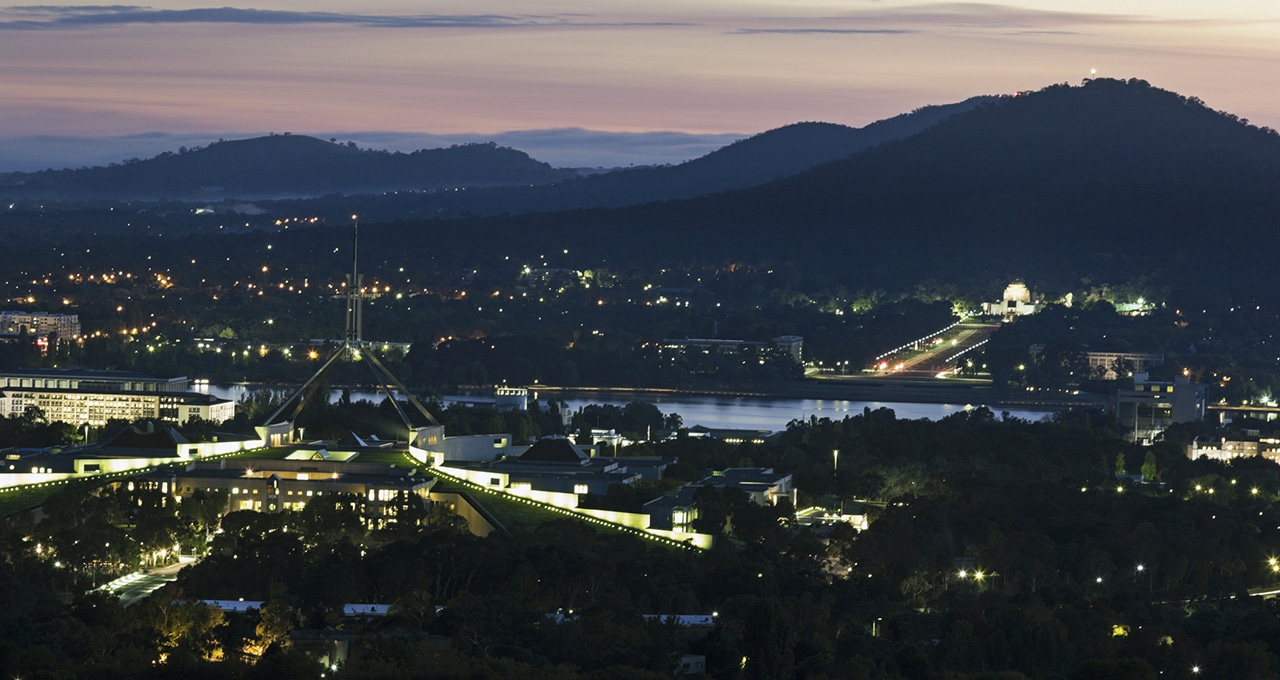 Home to around 400,000 people, Canberra is the smallest but most densely populated of Australia's 10 autonomous territories. It is set to benefit from the Streetlight project, the largest smart lighting programme in the country (https://www.theagilityeffect.com/en/flash/smart-lighting/).
At the end of a two-year tender process, Electrix, the Australian subsidiary of VINCI Energies, was selected in November 2017 by the Australian Capital Territory (ACT) Government to project manage this energy performance contract (EPC) for a 7-year period. Omexom (VINCI Energies) will provide its support for the project's technical and financial design.
Under the performance contract, which covers the maintenance and operation of several thousand kilometres of network, as well as the upgrade, operation, and maintenance of more than 80,000 lighting points – over 50,000 of which will be replaced with LEDs – Electrix is committed to generating energy savings of 47 %. This is a significant figure given the fact that public lighting accounts for around 40 % of ACT's total electricity use.
Hypervisor and Smart City
"The project aims to reduce the territory's greenhouse gas emissions by 40 % compared with 1990 levels by 2020 and to achieve zero emissions by 2050," explains Alexis Tillie, business unit manager at Omexom. "It will also help create the conditions for a gradual and flexible rollout of smart city tools," he adds.
Indeed, alongside the light fitting replacement programme, a low speed, low power wireless network will be deployed to make the streetlights smart and enable other equipment and sensors to be connected. This supports ACT's ambition to deliver low-cost access to a network suitable for other public services, water network and grid operators, project developers, and academics.
"Creating the conditions for a gradual and flexible rollout of smart city tools"
Another innovative aspect of the project is the implementation of two operation and maintenance support tools developed by VINCI Energies in France, aimed at helping Electrix meet the contract's ambitious objectives:
The CityApp operation and maintenance support solution comprises a tablet app for technicians and a central web portal used to analyse data relating to repair jobs, assets, and the assignment of repair jobs. It improves maintenance process efficiency and infrastructure management. CityApp has already been adopted by more than 120 cities worldwide;
The BIMCity hypervisor, by interfacing with four operation support systems, automates information exchange (1), reduces turnaround times, ensures data quality and updating, and creates a direct link with the public. This central position means that BIMCity can track the performance indicators set out in the contract even before the analysis capacity of the data streams is utilised.
To support ACT's goal to create, via the contract, an environment conducive to the development of a smart city, Electrix intends to propose extending the use of BIMCity to other services or applications once it has gone live for public lighting. It would be based on the same model, interfacing indirectly with business systems or directly with equipment and sensors, or even proposing apps that provide information and help for people to get around town.
(1) Public request centralisation platform, client asset management system, remote control system for smart street lights, CityApp.
17/01/2019