Jupiter 1000: Power-to-Gas put to the test
Reading time: 4 min
With the help of seven partners, GRTgaz has designed an experimental site to trial its Power-to-Gas process, which converts green electricity into hydrogen or methane. Actemium is supporting this project, which opens up a promising new avenue for energy storage.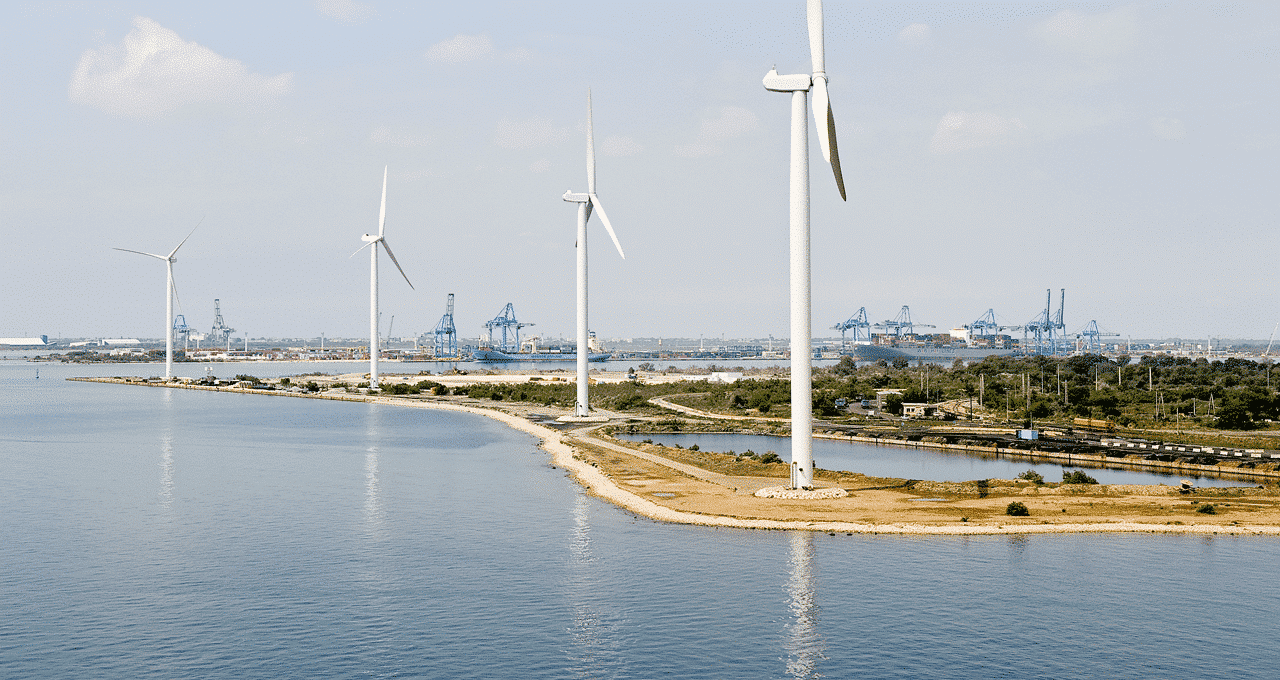 Launched by GRTgaz in 2014 and commissioned in February 2020, Jupiter 1000 is an industrial demonstrator for Power-to-Gas. Based at an energy transition innovation hub in Fos-sur-Mer (Bouches-du-Rhône), this installation aims to transform renewable electricity (wind, solar, etc.) into gas for storage.
The procedure converts surplus green electricity into hydrogen by means of two electrolysers using different technologies – PEM (membrane) and alkaline – to test their respective performances. The hydrogen produced is injected into the gas transmission network operated by GRTgaz and Teréga, which manages the network in south-west France.
"This deal enables us to support the transition from natural gas to hydrogen alongside a long-established player in GRTgaz."
By balancing electrical networks and harnessing surplus production, electrolysis encourages the development of intermittent electrical energies, which can be erratic due to the difficulties of storing the energy they produce.
The Jupiter 1000 project aims to produce 200 cubic metres of hydrogen per hour from a 1 MWe installation and to trial the production of synthesized methane. Thanks to a CO2 capture unit on the chimneys of a nearby Swiss Steel Group (formerly Ascometal) plant and a methanation unit, the Fos-sur-Mer installation enables an additional stage in electrolysis by converting the hydrogen produced – and the CO2 recycled in the process – into synthesized methane. The methanation part of the project is due for commissioning in late 2020.
Jupiter 1000 involves seven partners working with GRTgaz: Compagnie Nationale du Rhône is supplying the renewable electricity from its wind and solar plants; RTE provides the electrical transmission network, McPhy Energy the electrolysers, Khimod/CEA the methanator, Leroux & Lotz Technologies the CO2 capture, and Teréga the injection into the gas networks, with Marseille Fos Port supplying electricity from its wind farms.
Actemium chosen for the EIA work
As a recognized contractor on GRTgaz gas infrastructure projects in France, Actemium Laxou (VINCI Energies) was selected in a call for tenders to consolidate all the project's EIA (Electricity, Instrumentation, Automation) components.
Business Unit Manager Frédéric Niciejewski says, "As well as setting up the high- and low-voltage installations, we managed the different packages (compressors, methanation units and electrolysers), installed the metering and analysis system for the various constituents (hydrogen, THT, natural gas, carbon monoxide, etc.) and set up all the instrumentation. Lastly, we are making data from the installation available to each partner." Actemium Laxou also handled the cybersecurity element of the project in compliance with the ANSSI (French National Cybersecurity Agency) requirements adopted by GRTgaz.
He adds that "This deal is worth around €3 million and enables us to support the transition from natural gas to hydrogen alongside a long-established player in GRTgaz. This is an opportunity for us to consolidate and increase our teams' skills, and provides a way into a promising market backed by a huge European investment plan that in time, should promote the development of a dedicated hydrogen transmission network."
As part of this new dynamic based on hydrogen, Power-to-Gas now appears to be the most suitable technology for long-term storage, making it possible to recover surplus renewable electricity.
19/11/2020