PMR networks, a key asset for public safety players
Reading time: 4 min
Public institutions like the police, the fire service, civil defence and the army need robust, secure communications networks. To deliver this, the French public authorities have set in motion a proactive modernisation plan.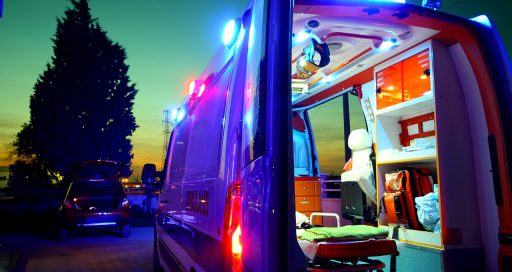 The way in which public services (police, gendarmerie, fire, ambulance, etc.) communicate in the field is evolving, as is the array of equipment and accessories available to them in their day-to-day operations. Existing communications infrastructure (including INPT, ANTARES, ACROPOL, RUBIS – French emergency services networks) is designed primarily for voice services, a critical requirement but increasingly inadequate. 
"Until now, with PMR (Professional Mobile Radio) networks, the main 'data' to be exchanged has been voice. But circumstances have changed and there is now a need to share actual data. Over the last few years, we've seen people looking to migrate to dedicated private 4G networks in order to ensure fully secure mission-critical communications and limit the risk of interception," explains Nicolas Le Jean, project manager at Axians Ingénierie Radio Île-de-France.
Increasing the pace of modernisation
Operations carried out as a result of recent terrorist acts have made the various public security services aware of the importance of speeding up the pace of network modernisation. After the 2015 attacks in Paris, the French Ministry of the Interior launched an initiative at the end of 2016 to address the issue.
Elite police units in France like RAID, BRI and GIGN now have special equipment at their disposal during operations.
Its "Réseau Radio du Futur" (radio network of the future) will be based on 4G network performance. The first step in the new network was initiated with PCSTORM (which stands for converged platform for resilient and mobile operational broadband services), a programme aimed at ensuring the transition from field communications to 4G and increasing bandwidth to facilitate the use of applications such as real-time video.
As an integrator of telecoms solutions, Axians is involved in the project. Its role is to establish all of the operational and integration testing for the new equipment. The VINCI Energies ICT brand is working, in particular, with French Special Forces units like RAID, BRI and GIGN to complete field tests on the new systems, referred to as "tactical bubbles".
"What we're talking about is a large battery-powered backpack containing a compact antenna, an autonomous core network, capable of creating an ad-hoc 4G radio network," states Le Jean. These tactical bubbles provide response units with access to a fully independent, secure 4G network that can be used at all times and in all places, including areas without existing coverage.
Axians is also training elite police officers and gendarmes in the use of this new equipment.
Hybrid network
In order to keep to the ambitious network upgrade timetable (deployment is scheduled from 2024) while taking account of economic considerations, the Ministry of the Interior opted for a hybrid model. 
"The network uses both the national outdoor coverage provided by commercial 4G mobile networks and high-resilience solutions involving tactical bubbles. Work is carried out in close cooperation with commercial mobile operators so that they can implement functionalities and services for the police, thus ensuring high levels of security and availability for their mission-critical communications," points out Le Jean.
Network modernisation programmes are also under way in most European Union countries, which will help harmonise communications systems between the public security forces of neighbouring countries.
15/04/2021