Solar energy in the oil fields: welcome to Bahrain
Reading time: 3 min
Omexom is building a second photovoltaic power plant in the centre of an oil field to accelerate the energy transition in the small Gulf kingdom.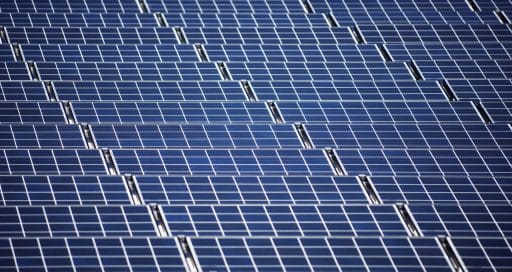 The Kingdom of Bahrain faces a complex issue. With its limited area primarily used for oil production, the small Arabian Gulf country has decided to introduce solar power to begin its energy transition, and the monarchy has set a target of 700 MW of renewable generation capacity by 2030.
The construction of a 3 MW photovoltaic power plant at the Awali site for the Tatweer Petroleum company is part of this tightly constrained project. The 3 MW solar plant, built by Omexom Bahrain (VINCI Energies) and set to come on stream in late 2019, is located in the centre of the oil field operated by Tatweer on the small island. With 8,000 "Canadian" type solar panels and 28 ABB inverters, it will have a capacity to produce 5,366 GWh per year.
The new plant will supplement the 1 MW capacity installed by Omexom in 2016 to bring total solar generation capacity to 4 MW. A third unit will be added in coming years to deliver 8 MW solar capacity to help meet the needs of the oil field operation.
This is Omexom Bahrain's third "turnkey" project. The business unit, which operates under the VINCI Energies Omexom brand, is responsible for "all phases of the project," says Pontius Hutapea, Director of Comsip Al A'Ali-Omexom Bahrain: design, construction, connection, testing and commissioning. In addition, the business unit will be handling maintenance for one year after the plant begins operating.
Omexom is the only company authorised by the kingdom's Electricity and Water Authority (EWA) to build plants exceeding 1.5 MW capacity, says the Omexom Bahrain Director.
Optimising available area
In a further development, EWA is expected to issue a call for tender to develop solar generating plants on the roofs of government buildings, again with the goal of optimising use of the scarce surface area available in the kingdom. The National Renewable Energy Action Plan includes a renewable energy mandate for new buildings.
The plan aims to achieve 5% coverage of the kingdom's needs in 2025, via a total renewable capacity of 255 MW backed by net metering and a FIT scheme as well as tenders for large projects involving developers.
Reducing dependence on oil and persuading investors that the energy transition is a reality, even in the middle of the oil fields.
As a member of the Gulf Cooperation Council, which has set a renewable energy capacity goal of 7 GW by 2020, Bahrain will need to step up rollout to catch up with its neighbours such as Saudi Arabia. The common challenge for the Gulf countries is to reduce their dependence on oil and persuade investors that the energy transition is a reality, even in the middle of the oil fields.
12/12/2019