Automated underground system, follow the (wave) guide
Reading time: 3 min
In order to convert a traditional public transport line into an automated system, Axians Italia has developed an innovative solution based on a metal waveguide for the digital communications system of a British underground.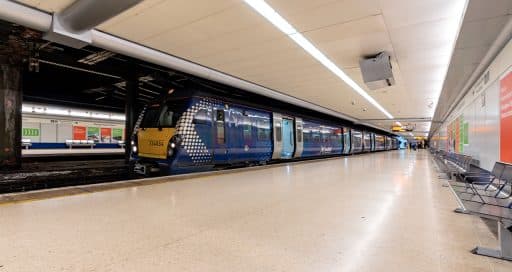 One of the oldest underground systems in the world, comprising a circular, approximately 10-km long line, surrounds the centre of a major British city and serves 15 stations. Not having been upgraded since the 1970s, it launched a large-scale modernisation programme in 2017 aimed at becoming an automated public transport service. "The challenge is to modernise all the communication systems of a live site in an extremely limited space," says Giuseppe Martino, public & enterprise provisioning manager at VINCI Energies business unit Axians Italia Center South, a DCS (Data Communication System) specialist which works on numerous international projects. Built in different soil types (clay, sand and granite), the underground's two tunnels have a diameter of no more than 3.35m and are composed primarily of concrete and steel.
Innovative solution
In order to meet the client's requirements while taking into account these physical constraints, Axians Italia has developed an innovative solution for the site's DCS based on a metal waveguide, a structure that guides electromagnetic waves by restricting the transmission of energy.
"The challenge is to modernise all the communication systems of a live site in an extremely limited space"
Built on a wireless data communication system operating in the 5GHz frequency band, the technology carries signals without the use of traditional antennas. This innovative and reliable solution has been approved by CNIT (Consorzio nazionale interuniversitario per le telecommunicazioni – Italy's national inter-university consortium for telecommunications), which brings together 37 public Italian universities and their research, innovation and training activities in information and communication technologies.
"Our teams are responsible for all the project phases from design, testing and commissioning through to assembly in Italy of telecoms cabinets comprising passive (data and power supply cables) and active infrastructure (electronic equipment) for the DCS and MSN (multi-service network)," explains Giuseppe Martino who emphasises that extensive coordination work is required on an ongoing basis with the various businesses involved in the project.
Service optimisation
The solution proposed by Axians Italia fulfils the requirements for packet loss (units of data), latency (transmission delay) and jitter (variation within the latency) during cell transfer at a certain speed (around 80km/s) and in a confined underground environment.
Currently in its final stages, the modernisation of this telecommunications infrastructure should optimise services for underground users not only by significantly improving the control and operation aspect of the site, but also by strengthening safety systems and delivering more information and higher quality services.  
15/06/2021