Hydrogen refuelling station network expanded in Greater Paris
Reading time: 5 min
A network of hydrogen refuelling stations is to be installed in Greater Paris between now and the 2024 Olympic Games. France Ingénierie Process (VINCI Energies) is carrying out the facility at Porte de Saint-Cloud in Paris, which is set to offer greater capacity than the rest of the network.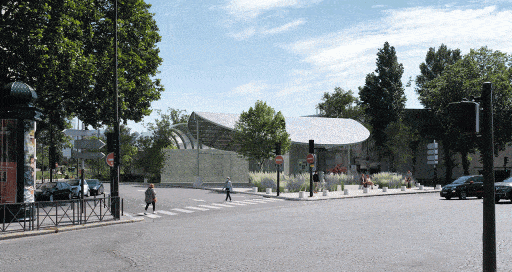 The new hydrogen filling station at Porte de Saint‑Cloud in south-west Paris will soon be refuelling Europe's first fleet of hydrogen vehicles. The station's hydrogen will initially be delivered by semi-trailer trucks, but from late March 2022, the facility will produce its own hydrogen thanks to an on-site electrolyser.
This means that the site will be able to generate and dispense up to 1 tonne of green hydrogen per day, increasing to 1.5 tonnes over time, using energy sources guaranteed renewable by utility EDF. This is enough to fill 200 to 300 5kg hydrogen tanks each day (1kg representing around 100km of range).
The station's capacity is far greater than that of the five other refuelling stations installed to date in and around Paris (at Alma, Orly, Roissy, Versailles and Porte de la Chapelle), whose deliveries do not exceed 200kg per day. This hydrogen refuelling infrastructure network was launched on the initiative of HysetCo.
Around 15 stations to be available in Greater Paris for Olympics
HysetCo plans to open some 15 stations in Greater Paris by 2024. Supported by the French government and the City of Paris, this new player in the hydrogen mobility market has decided to step up the pace by investing in the construction of the Porte de Saint-Cloud station, with half of the investment coming from grants.
In order to carry out the project, HysetCo approached FIP (France Ingénierie Process). This VINCI Energies business unit, specialising in production, storage and distribution facilities for process industries (oil, gas, chemicals), was entrusted with the concept design phase for the general and piping facilities and for the integration of the various packages and station equipment (electrolyser, compressors, storage bottles, distributors, exchangers, refrigeration units, etc.).
As well as undertaking the drawings and 3D model of the station, FIP also helped define the hydrogen process aspect and the utilities for input into the project's P&ID(1) and U&ID(2).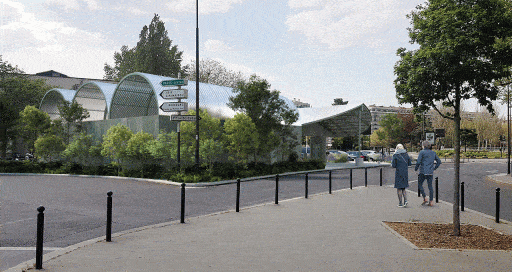 Over 10 trades involved
The VINCI Energies business unit is also responsible for installing, connecting and commissioning the station equipment. "The first challenge to overcome relates to the type of electrolyser selected, in other words a PEM (polymer electrolyte membrane) model, a new generation of technology that offers higher efficiency than alkaline electrolysis. However, there has been little feedback so far on this kind of equipment. So we need to perform lots of tests, configurations and adjustments to ensure reliability and performance," says Ismaël Soccio, manager of the FIP business unit.
"In order to ensure that all the components from different equipment manufacturers communicate with each other, it makes sense to integrate everything yourself so that you can better control the process."
Given the complexity of the project, which involves over 10 trades (including electricity, piping, gas, compression, refrigeration, metal works, civil works and industrial IT and automation), FIP favoured a turnkey model for the integration and installation of the facilities. "In order to ensure that all the components (compressors, cooling system at -40°C and storage facility at 1,000 bar) from different equipment manufacturers communicate with each other, it makes sense to integrate everything yourself so that you can better control the process," notes Soccio.
Cleanliness poses a further challenge. "With a gas as light and penetrating as this, the stainless steel piping network must not show any dust or impurities. This means putting in place very strict cleaning procedures and using special products," adds the FIP manager.
The scale and unique nature of the project provides a great opportunity for the VINCI Energies engineering company to widen its scope of expertise to the renewable energy sector. Indeed, FIP recently participated in a tender involving the creation of another hydrogen refuelling station in Créteil (in the Val-de-Marne department to the south-east of Paris), this time initiated by Suez and the local energy authority. And in order to expand and step up its ability to respond to turnkey design and build projects related to the hydrogen process, a new business unit called Actemium Paris Solutions Hydrogène has been set up.
(1) P&ID: Piping and Instrumentation Diagram showing all the components of an industrial process.
(2) U&ID: Utilities and Instrumentation Diagram. Similar to the P&ID diagram but relating to utility distribution equipment.
22/04/2022