The challenges facing electric mobility
Reading time: 6 min
Manufacturers and public authorities are taking steps to support electric mobility, with many challenges still to be met in terms of supply infrastructure, storage and environmental impact. But this technological and industrial revolution will need to go hand in hand with a shift in practices.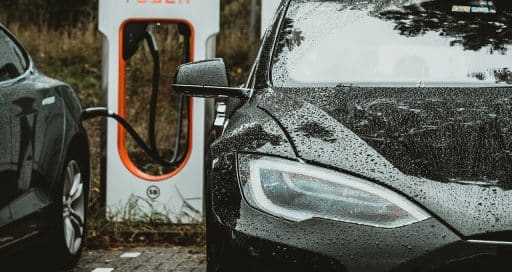 The car can no longer be reduced to a means of personal mobility. Today, the focus is on mobility solutions. And that changes everything, first and foremost for the automotive industry's value chain and the ecosystem around it.
In fact, nearly 200 years after its invention, electric mobility is just starting to take off. It was only 15 or so years ago that electric cars, in the face of environmental concerns relating to global warming, seemed to have become "the" solution.
The car can no longer be reduced to a means of personal mobility. Today, the focus is on mobility solutions.
While only 8 countries recorded a market share of 5% or more in 2019 for sales of electric and plug-in hybrid vehicles, 13 countries – all European – exceeded the 10% mark in 2020. France was among these, ranking 11th in the world with a market share of 11.3%. Electric cars are doing well, but they're not alone in doing so. Scooters, electric bikes, hoverboards, buses, trucks, boats and even planes are offering or working on electric motors.
State involvement 
Manufacturers are not the only ones putting in work. Governments too are taking action. In December 2018, the French and German Economy Ministers made a commitment to improve the industrial capabilities of their respective countries in terms of battery cell production and the installation of charging infrastructure.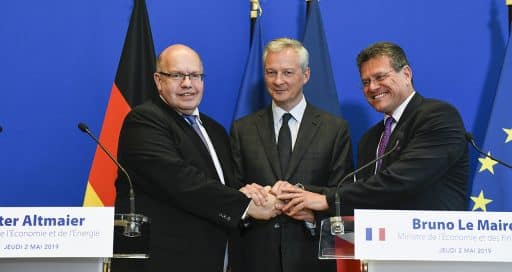 In the same vein, the European Commission is supporting a project by the European Battery Alliance (EBA) that involves 14 member states and 42 businesses. The €2.9 billion project is expected to unlock three times its worth in private investments. Furthermore, in its sustainable and smart mobility strategy, the European Union has set itself the objective of having 30 million electric cars in operation by 2030.
In France, an entire section of the post-Covid recovery plan is devoted to electric mobility. This involves three aspects: first, supporting demand through grants to help people buy electric vehicles (EVs); second, delivering investment aid to transform the automotive sector; and third, upskilling employees to support the expansion of the sector.
As for China, it has extended its subsidy system for purchasing EVs until 2022. The Chinese government also intends to tighten up laws on investments and car manufacturing in such a way that by 2025, one in five cars sold will be electric, compared with 5% today.
In the US, the new president, Joe Biden, has decided to allocate $174 billion to the EV sector to fund industrial projects focusing on car assembly and battery production.
The charging point challenge 
These efforts are all the more vital given that the new low-carbon vehicle sectors face numerous challenges. The first involves the rollout of infrastructure, particularly EV charging stations.
According to the European Alternative Fuels Observatory (EAFO), the total number of public charge points in Europe currently stands at just 225,000. However, the European Commission is working towards a target of 3 million charging points and 1,000 hydrogen stations across the European Union by 2029, and an intermediate target of 1 million chargers by 2024.
These figures are considerably higher than on the other side of the Atlantic, where the US is "only" aiming for half a million charging points by 2030, compared with 100,000 today. It lags far behind China, which already had more than 1.3 million chargers midway through 2020, over 550,000 of which were public. France, which currently has 30,000 public charging points, expects the figure to reach 100,000 by the end of 2021.
One of the pioneering countries in the field is European: Norway. Always at the cutting edge of developments, its capital Oslo, which has more than 3,000 chargers for a population of less than 700,000, joined forces in 2020 with car manufacturer Jaguar Land Rover to offer a wireless charging network for powering the city's electric taxis.
The race to optimise batteries 
The other main challenge concerns electric batteries. At present, the most efficient technology uses lithium-ion. As processes become standardised in the next two to three years, batteries of the same size will be four times more powerful. 
It's a field in which Elon Musk's company Tesla has big ambitions. With his latest-generation product, the 4680 battery cell, the Tesla boss hopes to reduce cost per kilowatt-hour by half while at the same time increasing range by 54%.
To achieve this, the billionaire is relying on his existing gigafactories in Nevada, New York and Shanghai and a new one in Berlin, which is due to be inaugurated in the summer of 2021 and which will produce battery systems, drive units and vehicles, including the latest addition to the brand, Model Y. 
The problem is that the electricity generated to power an electric battery or produce hydrogen for a fuel cell (another promising avenue for electric mobility) is not always low carbon. It's still often produced by coal and gas-fired plants. However, "green" initiatives are emerging. Lhyfe, a company based in Nantes in western France, has developed a site to mass produce hydrogen by electrolysis using wind power as of 2021.
Shift in practices driven by digital technology 
But this technological and industrial revolution will be nothing without a shift in practices, involving digital solutions in particular. The expansion of the electric mobility market will be accompanied by the creation of data platforms, applications and a whole ecosystem.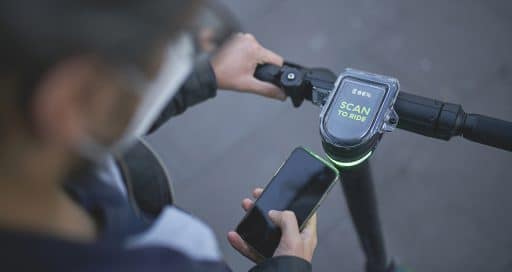 That's because electric vehicles, too, are connected. And as such, they become the focus of attention for many providers of products and services that are beyond the scope of the traditional automotive industry. Car manufacturers, telecoms network operators, insurance companies, financial institutions, software and hardware suppliers, and public bodies are now having to work together on digital platforms.
16/09/2021