The continuous improvement of light rail vehicles: a reservoir of performance
Reading time: 4 min
With increasing urbanisation, public transport needs never cease to grow. In response to demand, granting a second life to metros, trams and other suburban trains in service seems to be a complementary solution to the purchase of new equipment.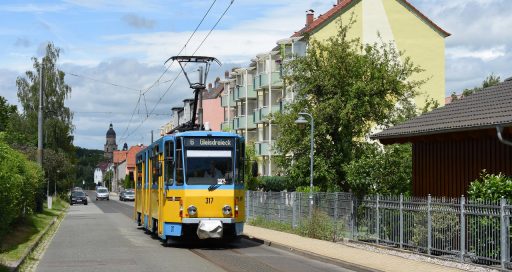 Economically, environmentally and socially, and also in terms of road safety and physical activity, the benefits from public transport are numerous and essential to the quality of urban life.
However, the acceleration of the urbanisation process over the last century has reached unprecedented levels in recent years with the rise of major financial and industrial centres. The concentration of populations into these constantly expanding urbanised areas leads to an ever-increasing number of journeys, largely between home and work.
The current road network alone cannot meet these new challenges. But public transport, and high-capacity light rail vehicles (metros, light rail, trams and suburban trains) in particular, appear to be an effective solution to this rapidly growing demand for mobility. This is borne out by their strong expansion in recent years, including the construction of new light rail systems.
Budget constraints
However, expanding and maintaining high-quality public transport in the long term is a challenge within a generally restricted budgetary environment. Operators, along with regional and local authorities often have to consider whether to invest in new equipment or replace existing vehicles.
"The money saved by upgrading existing equipment can be used to develop new lines or buy new vehicles."
Experience shows that the only way to solve this difficult equation is to combine the replacement of old vehicles with upgrades to parts of the fleet in service. The latter option offers numerous advantages, argues Libor Hinčica, Director of Sales Development and Marketing at Cegelec a.s. in Prague, which specialises in electrical equipment for public transport vehicles and systems.
"The modernisation of light rail vehicles can increase their reliability thanks to the new technologies used, guarantee their initial operating life (following modernisation, a tram, metro or train can operate for at least 20 more years), make cost savings through the use of modern technologies and fast access to spare parts, and also offer increased passenger comfort," says Libor Hinčica.
Double win
In addition, modernisation generally only costs a third as much as a new vehicle. The savings made can contribute to the investment needed for the inexorable expansion of the public transport network.
"In any case, it's impossible to replace all the oldest vehicles with new ones," explains Libor Hinčica, whose company works for clients throughout Europe. "For example, the money saved by upgrading existing equipment can be used to develop new lines, buy new vehicles and modernise other old equipment that could in time become extremely costly due to spare parts being unavailable."
In September 2020, Cegelec a.s. won the contract to modernise 65 electric units for the city of Prague. Among other assignments, the VINCI Energies subsidiary also handled the modernisation of 77 GT6N trams for the city of Berlin, 80 type-M31 trams for the Swedish city of Göteborg, and 12 type-GT6M trams for the German city of Zwickau, and upgraded the electrified part of the Manilla metro in the Philippines.
"We can oversee the assembly of electrical components as well as vehicle commissioning, and cover an entire modernisation project," says Libor Hinčica.
15/04/2021