How Axel Springer reinvented itself under the pressure of digital development
Reading time: 6 min
In Europe, Germany's Axel Springer is one of the media companies to have most successfully and radically transformed its business to adapt to the digital landscape. The process is still ongoing.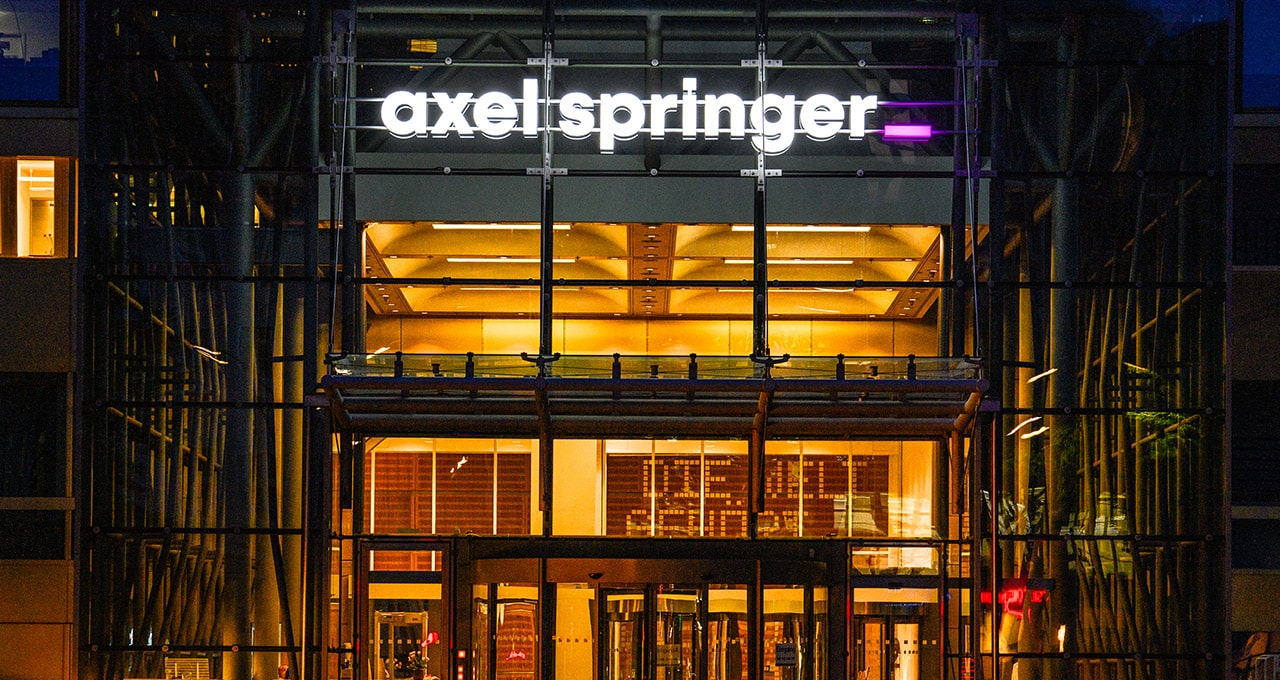 If there is one sector to have been hit hard by the explosion of digital technology, it is media and in particular print media. The newspaper publishing world has sought to reconcile its existing print-based business model with screens and the internet. But this has often led to disappointing results, affected by an upsurge in sales prices, and at times to business closures and disposals.
Publishers attempting to shift towards an all-digital solution have not – at least not yet – found the winning formula for regaining the same sort of profitability levels as those of the wide-circulation newspapers of the 20th century like France Soir in France which had a circulation of more than 1 million in the 1950s.
In what is a broadly gloomy European landscape, the digital transformation journey of German publishing house Axel Springer constitutes an exception, without being set up as a model
Today, in what is a broadly gloomy European landscape, the digital transformation journey of German publishing house Axel Springer constitutes an exception, without being set up as a model. We take a look at the non-linear path forged by the company.
Moving towards paid content
At the start of the 2000s, Springer, like its fellow publishers, faced falling readerships and declining revenues from three traditional sources: newspaper sales to readers, advertising and classified ads.
In an effort to adapt and diversify, the company initially pursued various options. It tried to link video with printed news via television at a time when TV was not yet suffering from competition from the internet. It also set up digital versions of its print publications, making them freely available online in order to avoid scaring its readers away. In doing so, it made a bold but conclusive move to cannibalise its newspaper businesses by populating its online media platforms.
The next step was a shift towards paid content, which involved launching digital subscription services for its Die Welt newspaper in 2012 then its popular tabloid Bild in 2013. Readers slowly but surely signed up, and, at the end of 2018, the two publications had 500,000 online subscribers.
Carving out a niche in classified ads
However, Springer's innovative and risk-taking approach is best reflected in its vision of how it saw the relationship between online media and the printed press. Convinced that printed newspapers and magazines were destined to disappear, the publishing house made a clear choice to prioritise digital media over print media.
"Everything that goes in the next day's newspaper is already published online – a huge break with tradition," says Andreas Wiele, ex-member of the board responsible for classified ads and marketing services at Axel Springer.
Sustained growth in digital and networks led the company to separate its advertising and classified ad products, traditionally combined in printed publications.
Specific channels were formed or acquired, especially for ads. In 2009, Springer bought Norwegian company Stepstone, an online job platform operating in around 40 countries, followed in France by Seloger.com in 2012 then AuFeminin.com and LaCentrale.fr, a second-hand car sales website.
Ramping up online business
This ramp-up in online platforms, which also involved the acquisition of Business Insider, was accompanied by a move to withdraw from some publications. In 2013, Axel Springer sold off much of its regional press, including Hamburger Abendblatt, Berliner Morgenpost and Hörzu.
This clear decision to promote digital media paid off, since between 2012 and September 2015 the Group's revenues rose from €2.7 to 3.2 billion. These results can be attributed in part to Springer's policy to expand its international footprint and to the diversification of its business activities. The Group employs 14,000 people in 40 countries.
Mathias Döpfner, CEO of Springer SE, stressed during a videoconference in June 2019 that the changes in the breakdown of the company's results also made the case for digital activities, which at the time accounted for 74% of sales and 87% of profit at Axel Springer. Five years previously, "just" 48% of sales came from internet business.
Dealing with pressure from tech giants
While these figures suggest that the Group has successfully completed its digital transformation, the process is not yet done and dusted. Clearly, print media now makes a smaller contribution to its sales, but the Group still needs to future-proof itself since digital business can falter. Take classified ads, for example: the undisputed success of Springer websites is in turn threatened not just by the slowdown in global economic growth but also and more importantly by the ambitions of tech giants in the market.
Indeed, 23.6% of Axel Springer's sales and 59.6% of its operating profit are already exposed to countries and vertical markets that these global companies have already entered or are in the process of entering, say analysts quoted by French daily Les Echos.
As a result of this threat, Springer has again updated its model to reflect that of digital giants, offering a platform of solutions covering all the needs of a universe and establishing its own start-up accelerator in order to develop innovative concepts in line with the company's needs.
The latest step in the process – the acquisition by KKR of a stake in the German media group in the summer of 2019 – supports the strategy of doing battle with the big tech companies, a battle requiring huge resources. The move, worth €2.9 billion, makes American investment firm KKR the biggest shareholder in Springer with a stake of 43.5%. It should allow the media group to pursue its costly digital transformation process… at least until the next shift in the landscape.
14/09/2020