How Michelin is driving CRM transformation
Reading time: 7 min
Vincent Belot, director of the Engage programme at Michelin, looks back at the steps taken by the Group over the past four years to introduce a unified solution designed to manage its B2B customer relationship policy.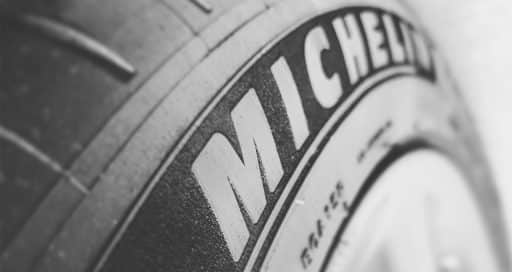 When was the Engage programme initiated and what were its initial goals?
V.B. In 2016, in the US, if Michelin dealers wanted to interact with the Group, they had two options: either pick up the phone or go through the 18 information systems of the various Michelin entities while remembering all 18 passwords. Likewise, if Michelin customer services wanted to obtain client data they had to use as many as 10 different in-house information systems. To remedy the situation, Michelin decided to prioritise customer centricity. This gave rise to the Engage programme, which was set up in 2017 for the company's B2B audience under the motto "Make it better to work at and with Michelin."
How was it rolled out?
V.B. Engage was initiated in the US with the aim of improving customer relationship management (CRM). Its rollout would not have been possible without the direct support of the executive committee and the commitment of the number two at the time, Florent Menegaux, now CEO, who sponsored the programme. In three years, the 150 countries in which Michelin has operations have integrated Engage. As a result, we now have unified processes and solutions within a single system based on the Salesforce platform.
"The 150 countries in which Michelin has operations have integrated the Engage programme. As a result, we now have unified processes and solutions within a single system"
What obstacles did Michelin have to overcome both internally and with its partners to introduce the programme?
V.B. We didn't experience any major problems with our clients or partners. Quite the opposite. The difficulties we encountered were more to do with the scope of the project. Disseminating this kind of programme in a global group like Michelin in such a short time frame requires changes in practices not only at local level but also within each business line. A number of factors contributed to the smooth implementation of the programme: priority was given by the executive committee to the project and to the resources allocated to it, regional sponsors were appointed to coordinate the rollout and manage change, and a local dedicated team was formed in addition to the core central team.
Besides the scope and time constraints you mentioned, what other obstacles did you face?
V.B. The core Engage team, which initially comprised 20 people, now has 150 Michelin members or partners. So it's also about supporting the rapid development of a set-up based in multiple locations. Another major obstacle was data. Unifying data from 18 different information systems to achieve a single repository of clients, products, contacts, etc. is no small task. We're talking about billions of combined data. Lastly, Engage has to be adapted to the company's other information systems which are also changing and transforming at the same time. 
Four years on, what tools or measures that have been put in place best illustrate the programme?
V.B. The combination of our Product Screen and Smart Opportunities solutions is a prime example of Engage's effectiveness. Our sales people can identify new opportunities by comparing the sales of a given client with those of other clients with the same profile in the market.
Can you give us some figures that reflect the effectiveness of the Engage programme?
V.B. First of all, as I mentioned, moving from 18 systems to a single information system was a real feat. Currently, 70,000 clients (100,000 by the end of 2021) have access to a single portal using a single account and a single password. Data quality improved from 20 to 50% in 2018, depending on the business activity, and subsequently to 90%. We've achieved our aim, which enables us to have a really effective CRM system.
"Currently, 70,000 clients (100,000 by the end of 2021) have access to a single portal using a single account and a single password"
Let me give you some other figures. Claim processing time has been reduced by a factor of three; the utilisation rate of training modules for Michelin products has increased by 40%; and thanks to better client data accessibility, our sales people have saved one hour of working time, on average, per day. Finally, we estimate the sums generated in 2019 by the Engage programme in the US at around $150 million.
How has this connected customer experience led to better synergy between the Group's various divisions and subsidiaries?
V.B. Michelin has been committed for a number of years to diversifying beyond tyres. With this in mind, it has acquired several companies including Camso [rubber tracks and solid tyres] and Sascar [truck fleet management software], each with its own IT solutions. In order to supply their products to Michelin clients, we developed a solution in 2020 that allows Engage to communicate with these companies' systems. The outcome is that we can achieve cross-selling.
Has digital technology enabled Michelin to bring its marketing campaigns back in-house?
V.B. Yes, we've been able to bring some of them back in-house precisely thanks to all the work undertaken on data quality. But this means developing marketing and digital skills internally, while taking into account varying needs across countries.
What is the next step for Engage?
V.B. What comes next is Artificial Intelligence. In fact, our Product Screen solution has already integrated AI, with the system making recommendations based on an analysis of clients' histories and needs. This is done in the context of the market situation. We are now using new automated solutions to further improve the quality of data, which is central to the effectiveness of the system.
What advice would you give a business embarking on a programme like Engage?
V.B. The first thing would be to ensure strong governance both centrally and at regional and business line level. It's also essential to start working on data as early as possible in the process, even before the programme is launched. Remember too that people are what make the system work. So you have to very quickly set up a plan to facilitate the adoption of the programme by users. Lastly, agility is key to this type of approach. Think big but start small. It's important to quickly deliver value and thus generate interest, with in-house ambassadors promoting the programme.
15/06/2021