SmartData, the agile and efficient tool accelerating oil & gas projects
Reading time: 4 min
Brazil-based Actemium Oil & Gas Onshore has developed an innovative in-house application that enables different disciplines within the business to organise and share large and more often than not disparate datasets.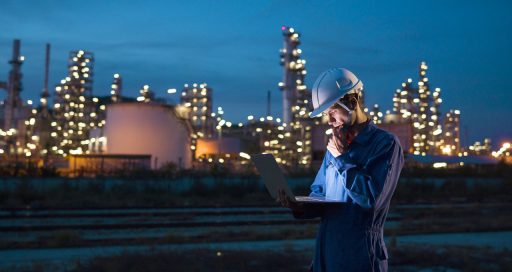 Data is the fuel that drives any industrial project. But poorly handled and integrated, it can make the engine sputter, and slow down or even jeopardise development processes.
Based on this observation, the Brazilian VINCI Energies business unit Actemium Oil & Gas Onshore has developed an internal solution aimed at overcoming project execution-related obstacles that stem, among other things, from the huge amounts of data generated during the various project phases.
SmartData, the new system put together by Actemium Oil & Gas Onshore, "focuses on integrating and consolidating large datasets," says Rodrigo Vidigal, business unit manager.
SmartData is set to become the "main project management tool" for Actemium Oil & Gas Onshore.
The vast amount of data to be processed is one aspect to be considered, but the disparate nature of this data is another. Indeed, delivering an industrial project requires the involvement of several disciplines, all with different tasks to perform and information to share.
Each of these disciplines has its own type of data, documents and information flows. And the interaction between them is not straightforward as each has its own way of organising and storing information.
"This heterogeneity is often the cause of storage, reliability, traceability, standardisation and communication problems," states Vidigal.
SmartData is designed in such a way as to "resolve these problems thanks to a system that consolidates all the data. This means for example that construction progress can be tracked and difficulties monitored on a dashboard, and that there is greater integration between managers and teams." 
Customised interfaces
The solution adopted by Actemium Oil & Gas Onshore to store, consolidate and share data between the various project stakeholders is based on existing internal systems such as Codex, cloud-based data storage, Business Intelligence (BI) tools and spreadsheets.
"With SmartData," adds the Actemium Oil & Gas Onshore manager, "customised client interfaces can be developed for each request on different platforms (web, desktop or mobile) by focusing on processing data rather than reinventing tools."
Agility and efficiency
SmartData is still in the process of being developed but some of its modules are already being used on an Actemium Oil & Gas Onshore project at Comperj, a petrochemical complex in Rio de Janeiro, "and showing excellent results," notes Vidigal.
With the application, a resource histogram can be tracked on a Power BI dashboard by combining HR and production data, which are mainly generated by spreadsheets.
This enables managers to easily check whether resources match project requirements and to ensure that estimated labour costs are in line with projections.
Two other technologies being developed as part of a MVP (Minimum Viable Product) process are due to be added to SmartData, supplementing its range of capabilities. These are aimed at "monitoring a project's monthly revenue in real time, with values broken down by business line or discipline, which helps managers make strategic decisions," explains Vidigal.
SmartData is set to become the business unit's "main project management tool," he says. Thereafter, the solution could benefit other Actemium businesses.
"It's a highly flexible instrument," he concludes, "which allows you to create solutions on the fly based on each specific requirement, in a proactive and agile way, thus driving efficiency." 
17/05/2021