Global Box supports IoT-based predictive maintenance
Reading time: 3 min
This hardware/software solution developed by Actemium Maintenance Belfort enables data collected from a wide range of sensors to be processed in a uniform way. Equipment condition alerts can then be accessed remotely or locally.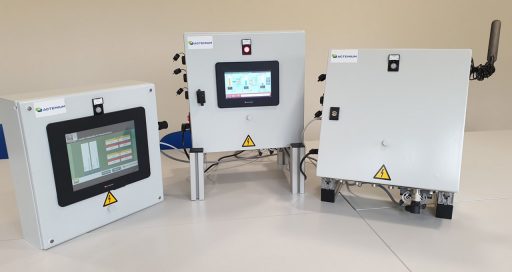 As the saying goes, "prevention is better than cure", and in terms of predictive maintenance this means monitoring equipment condition over time and anticipating breakdowns. It's an ideal that every manufacturer aspires to and one that is now achievable thanks to a combination of artificial intelligence (AI) and the Internet of Things (IoT). 
Unlike the statistical approach of preventive maintenance, predictive maintenance works by analysing real data relayed by connected sensors mounted on equipment. By comparing this data with a machine's log, warning signs of failure can be identified.
On paper, the concept appears promising. But on the ground, manufacturers are faced with a wide variety of sensors, whether for measuring vibration, temperature, pressure or humidity. And the data format and processing method differ from one sensor to another. Furthermore, some models transfer their information via wired communication and others by Wi-Fi or 4G.
Managing heterogeneity
In order to manage this heterogeneity, Actemium Maintenance Belfort (VINCI Energies) has developed Global Box. The all-in-one hardware/software solution, which takes the form of a small electrical cabinet, connects to all kinds of sensors, consolidating the transferred data and processing it uniformly.
Scalable box can be tailored to specific manufacturer needs.
Presented at the VivaTech technology conference in May 2019, Global Box can be installed on all types and generations of industrial equipment, including machine tools, belt conveyors, motor fan units and travelling cranes, so as to monitor working condition in real time.
Aiming for just-in-time maintenance
"The positioning of the box depends on the location of the sensor," explains Jean-Philippe Kaiser, predictive maintenance engineer at Actemium Maintenance Belfort. "A vibration sensor may be installed on motors and a temperature sensor on bearings." For security reasons, Global Box can operate without a connection. Machine data is therefore collected using a USB stick.
"To develop the solution, we drew on existing systems, using a pragmatic approach," adds Kaiser. "Manufacturers may need to access data online or locally. In the latter case, alerts are sent solely to the machine operator."
Consisting of standard components on the market, the box is scalable and can be tailored to a manufacturer's specific needs. And it can also improve an industrial process, even if that's not its primary aim.
Beyond predictive maintenance, Global Box ties in with the quality approach of just-in-time maintenance, maintains Kaiser. The emphasis here is on improving overall equipment effectiveness (OEE), which shows the percentage of time taken for a machine to produce "good" parts compared with theoretical production time. 
The OEE score flags up quality loss problems (rejects) and machine availability rates. Just-in-time maintenance is concerned mainly with balancing the prevention of unexpected breakdowns with cost overruns incurred by over-maintenance.
11/03/2021