Dynamic data, the key to effective serialisation
Reading time: 4 min
A serialisation solution developed by Courbon Software provides access to comprehensive information in real time for all players in a value chain, ensuring traceability and safety.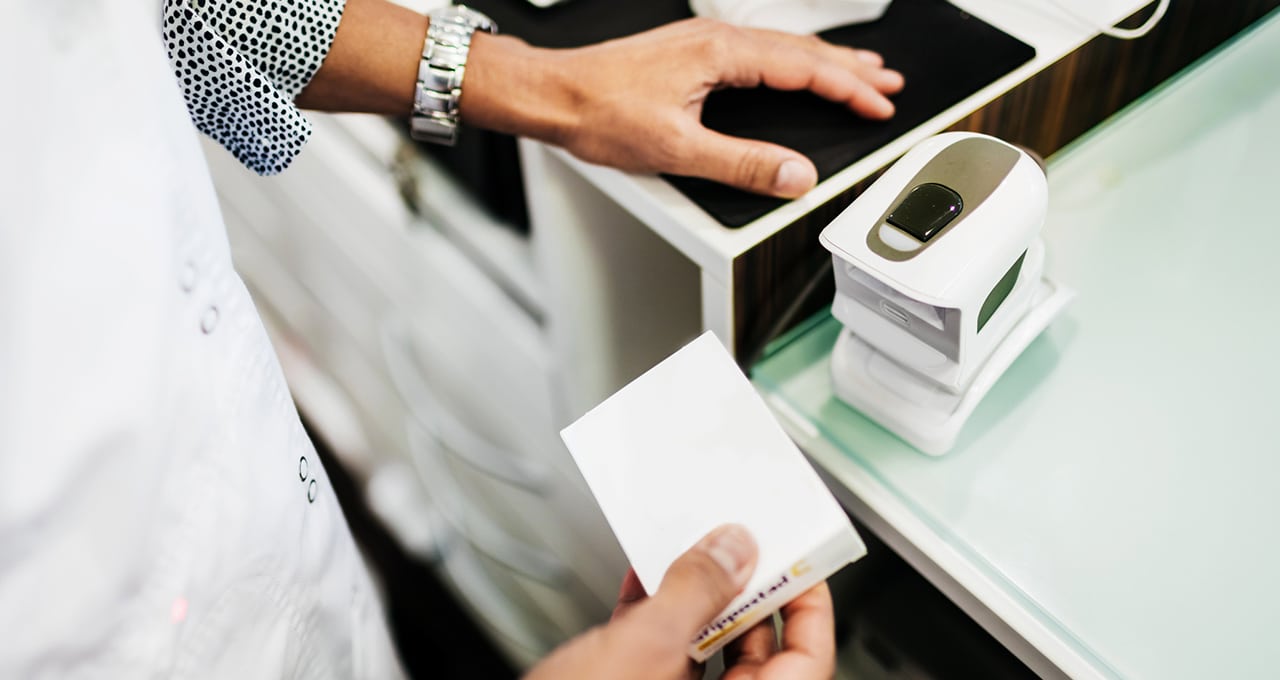 Counterfeiting is a scourge for many sectors of the market economy. In the pharmaceutical world, for example, the World Health Organisation estimates that the counterfeit medicine market is worth €200 billion, representing 7 to 10% of products sold worldwide. In the wine and spirits sector, 70% of products are counterfeits in South-East Asia.
"The benefit of the serialisation solution is that it offers comprehensive traceability for all the players in a supply chain."
Not only is this a financial problem, it also affects public health – with potentially serious consequences. This phenomenon, combined with the multiple health crises of the past few years, has increasingly driven consumers to seek out accurate and verified information about the products they buy.
Accordingly, new laws and regulations have been introduced to ensure full traceability, conformity and safety of products, and to adapt to new consumer demands. In the pharmaceutical industry, a European directive in effect since February 2019 requires reimbursable medicines to be serialised, with a unique code added to each product.
Dynamic data
Courbon Software (VINCI Energies), which publishes Manufacturing Execution Systems (MES), operates in this area, developing software packages that manage data in real time throughout the product lifecycle. This is what is known as dynamic data.
The company's first serialisation application was implemented in 2013 for the civil explosives market. Large-scale deployment of its solutions followed for the phytosanitary and pharmaceutical sectors, with around 50 equipped production lines at BASF and approximately 300 lines for pharma companies, including 45 for drug manufacturer Delpharm.
Courbon Software's serialisation solution delivers total product traceability thanks to a unique serial number affixed to each package with a QR Code or data matrix. Packaging and pallets transporting products are themselves identified by a unique code.
"The benefit of the solution is that it offers comprehensive traceability for all the players in a supply chain (manufacturers, logistics coordinators, distributors, etc.) who exchange data via the cloud in compliance with the same standard – in this case the GS1 EPCIS standard," says Jean-Michel Blanc, industrial software solutions and MES sales manager at Courbon Software.
B2C applications
The intention now is to extend the solution to B2C applications in order to meet the demand for information from end consumers as regards both the origin and movement of products and also the identification and provenance of their ingredients.
"We are targeting other markets like cosmetics, for which we are currently developing a project, as well as medical devices, wine and spirits, luxury goods and food processing. For example, we are implementing an MES for Labeyrie [a fine foods brand], but at the moment it's solely aimed at providing internal traceability," notes Blanc.
Integrating dynamic data into an entire supply chain, which is possible thanks to new technologies (such as the Cloud, RFID, QR codes, IoT and in time Blockchain for data authentication), offers much more detailed traceability than that supplied by apps like food and cosmetic scanner Yuka which are still based on static data.
"The Courbon Software solution works with dynamic data. By providing access to full information in real time, including such things as a recipe change for a food product, all the players in the chain right up to the end consumer can find out about each stage in the production and distribution process," highlights Blanc.
17/12/2020