How Dublin has become the data centre and cloud capital of Europe
Reading time: 5 min
The Irish capital has developed expertise in data hosting, benefitting the whole island's economy.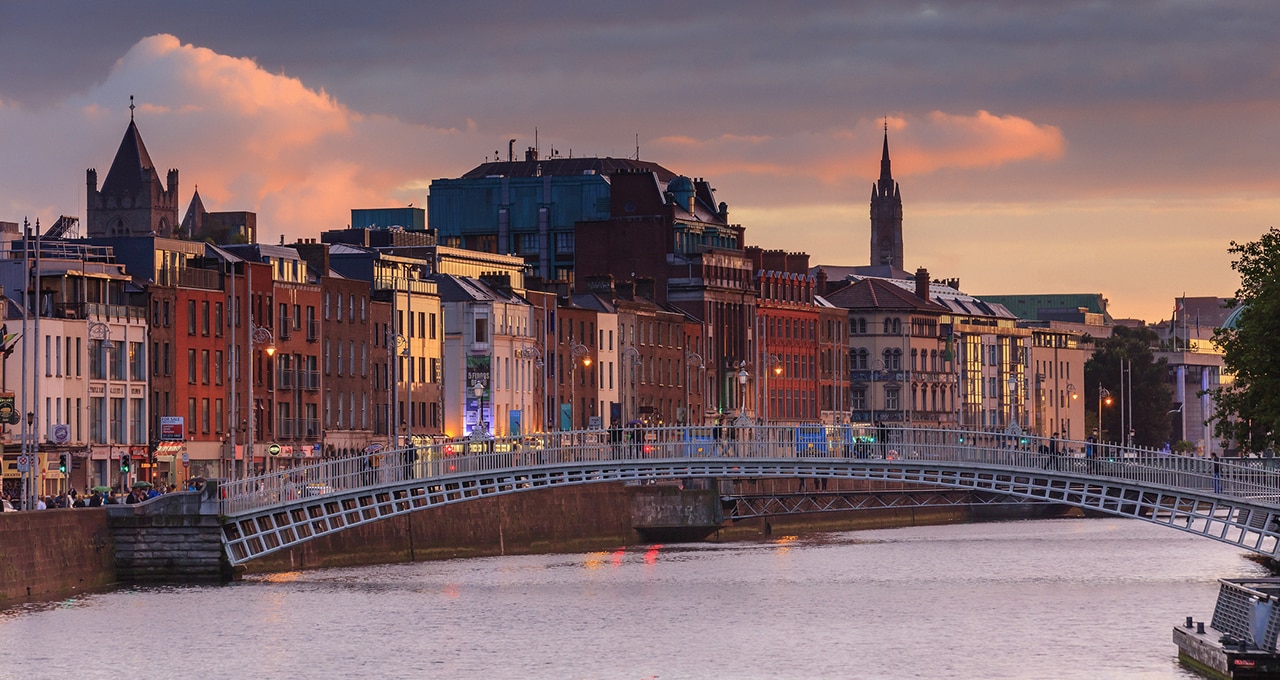 "People think that everything is going to come from the cloud. Well where's the cloud? The cloud is data centres and it's right here!" Here is Dublin, the Irish capital, and Brian Roe, commercial director at Servecentric, knows what he's talking about since his data centre company is one of many to have chosen the city to run its servers. Ireland is home to around 50 such data hosting centres and has become the country of choice for IT services companies, with its capital playing a full part in this digital business.
Thanks to the many assets it offers, Dublin is attracting interest from tech giants. Google, Amazon and Facebook, among others, store client data there. In Dublin and the surrounding area, the land available to build warehouses is monitored in the same way as banks. Data security is taken seriously.
Data volumes are continuing to rise, driven by the growth of smart technologies and by developments in media and social networks
There is no shortage of young, skilled techies in the labour market. And, as well as having one of the lowest corporation tax rates in the European Union at 12.5 %, Dublin is particularly well-connected to the US and Europe. Ireland is unquestionably a bridge between Europe and America. Dublin and its data centres have excellent growth prospects ahead. Data volumes are continuing to rise, driven not just by the growth of smart technologies – including artificial intelligence, big data and blockchain – but also by developments in media and social networks featuring videos, files much bigger than written text.
The city's economy directly benefits from this surge of interest in data centres. The digital services sector directly and indirectly employs some 5,700 people in full-time equivalent roles, including 1,800 data centre operators, and the country estimates that data centre-related investment will reach €9 billion by 2021. The number of facilities in Ireland is set to double in the next 5 years, say experts quoted by Business France.
Energy-guzzling servers
However, operating these rows of computers is not carbon-neutral. The energy required to run and cool servers is far from being insignificant. According to Business France, data centre consumption is expected to represent 20 % of the world's electricity by 2025. Data centres can consume as much as a large town and could account for 31 % of Ireland's total energy demand by 2027, says national grid operator EirGrid (1).
To counter the critics who raise the point that Ireland is struggling to meet its climate change targets, Facebook rolled out a major communications campaign about its new data centre in Clonee, near Dublin, providing assurance that the facility was powered entirely by renewable energy.
Likewise, Amazon issued a statement about its decision to reuse the heat generated by its data centre in Tallaght (to the south-west of Dublin) to heat homes and offices in the area, an initiative that represents a reduction of 2,000 tonnes of CO2 per year. For its part, Apple, in May 2018, abandoned its plan to build a new data centre in Athenry, in County Galway, western Ireland, for the same environmental reasons. The €875-million-scheme would have increased demand on the grid by 8 %, according to opponents of the project.
Lessons learned
Another criticism levelled at these data centres is the opacity of the business surrounding the data transiting through Dublin. Some have doubts about the legality and even the ethics of data flows, referring to the Cambridge Analytica scandal, the firm accused of siphoning off the data of 87 million Facebook users. A researcher at Dublin City University, Paul O'Neill raises concerns about AWS, Amazon's cloud: "The ethical implications of hosting AWS data centres in Ireland are potentially vast."
But beyond this controversy, the business is generating beneficial effects: Dublin's reputation as a digital centre is opening up new prospects for the Irish capital, with the emergence of technology clusters. Educational institutions too are benefitting from the movement, setting up tailored study programmes in science, technology, and maths. The firms building data centres and modern digital infrastructure are developing expertise, and the recognition of this expertise is attracting foreign investors.
Dublin is gradually reaping the benefits of a virtuous circle initiated by its specialisation in data centres and the cloud.
(1) Interview at Agence France Presse
10/10/2019