Automation, an industry spearhead
Reading time: 4 min
Robotics, increasingly employed across all industrial sectors, enables small and medium-sized enterprises and industries to improve their performance via a flexible, connected production system.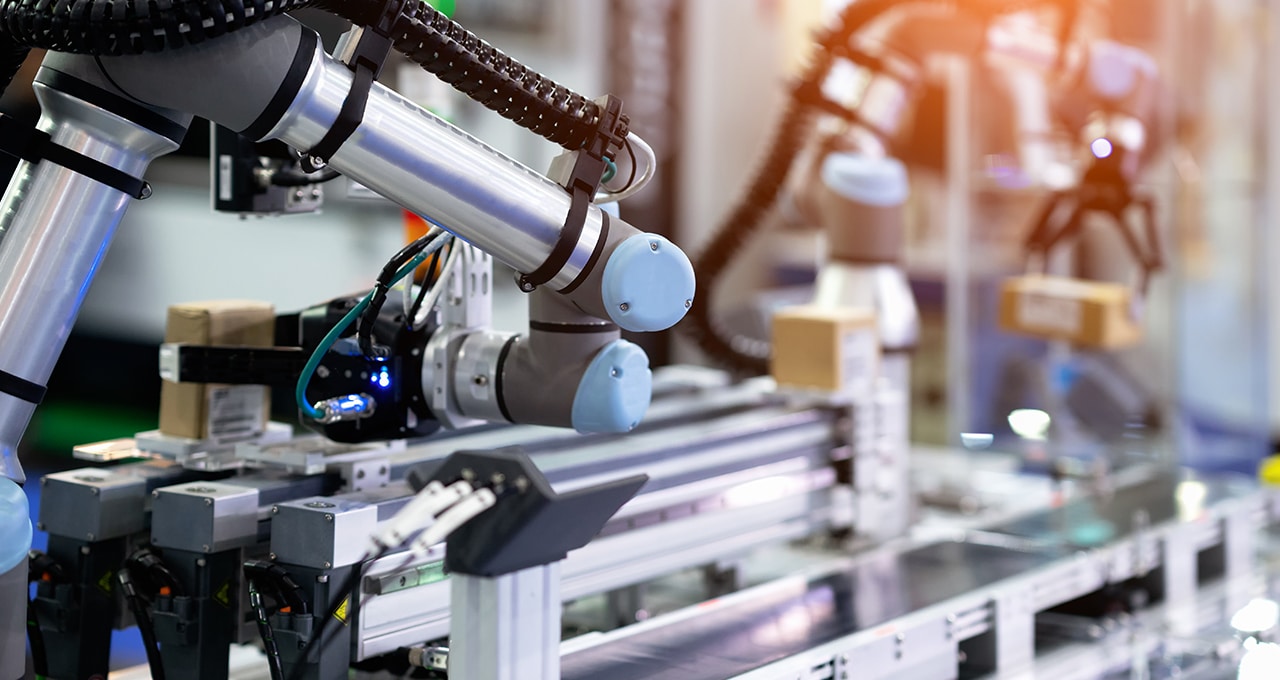 In April 2019, a report on French robotics by French MP Bruno Bonnell and robotics expert Catherine Simon drew an encouraging picture of the change taking place in industry. Without sweeping France's shortcomings under the rug, the two authors focused on the country's many assets in the drive to, as the report's title puts it, "make France into an international champion in robotics and intelligent systems".
"Over 50% of routine business tasks will be performed by machines by 2025"
"Although industrial robots are being introduced more slowly in France than in other countries for the time being, the move is growing at a rate ranging between 6 and 13% per year through 2021," says Thomas Hoffmann, Business Development Director for the Actemium brand, the VINCI Energies network of automated industrial solutions integrators.
As part of the move to digitalise businesses, robotics is a promising market, and an increasing number of small and medium-sized businesses and microenterprises will be seeking to automate their processes. "Over 50% of routine business tasks will be performed by machines by 2025, compared to 29% today," says Thomas Hoffmann.
Customised robotised solutions
Robotics is a technology used in automation, in which digital tools and industrial PLCs are introduced to operate machines in response to a specific requirement. As an automation expert, Actemium designs customised robotised solutions and integrates them on site. Depending on the industrial sector and the use case, the solution may involve new technologies such as vision control or collaborative mobile robots.
Actemium builds on its network, which combines very good knowledge of industrial processes and state-of-the-art expertise such as vision control, to work in sectors extending far beyond the automotive industry, the leader in the use of robotics. Actemium integrates robotics in the aerospace, pharmaceutical, medical, capital goods and logistics sectors and is increasingly called on to work in the food processing sector.
Extreme customisation
The spread of robotics – and more broadly of automation – is due, as the Bonnell-Simon report puts it, to the fact that robotics provides "solutions to the inflection under way in our world". The inflection is largely related to changes in the way products are consumed. Extreme customisation of orders prompts manufacturing companies to produce very small volumes of items on demand.
This, says Thomas Hoffmann, leads to "a shift in the industrial value chain towards a flexible, digital, connected production system located close to consumers, with a network of micro-factories that can be called on as needed."
To meet the new factory requirements, integrators such as Actemium need to constantly innovate and work with the new technologies. France is well positioned in innovation and R&D. According to the Bonnell-Simon report, it is "among the top five countries worldwide in scientific publications on robotics."
Although it is not directly involved in research and development, Actemium is a member of the FactoryLab, an industrial and academic consortium that integrates technological solutions within a very short timeframe and builds pre-industrial demonstrators geared to the transformation goals of its members. The FactoryLab innovation platform is one of the assets France can build on to accelerate the spread of robotics and intelligent systems in industry.
10/10/2019